2019 Fall Fashion Trends
You Need to try
Statement Hats/ Bucket Hats
All over the runway, we have seen some crazy hats this year. It's not likely that we'll all be wearing the red Gucci felt hat with a visor or the yellow Loewe hat, but if you do want to be on trend & try something that isn't so much of a statement, give bucket hats a try! They don't have to be plain either. I plan on trying out different prints such as cheetah print, snake print, & even faux fur bucket hats in the winter.
If you ready to try the bucket hat, shop some that I've found &
think are so cute down below! If you decide to shop the trend
show me how you decided to wear it! tag me on Instagram
@Daishayanna & hashtag #quaintrellebydaisha.
Shop these suits & belts that i've picked out below & will
also be trying out this fall. if you decide to try this
trend tag me! @daishayanna & hashtag
#quaintrellebydaisha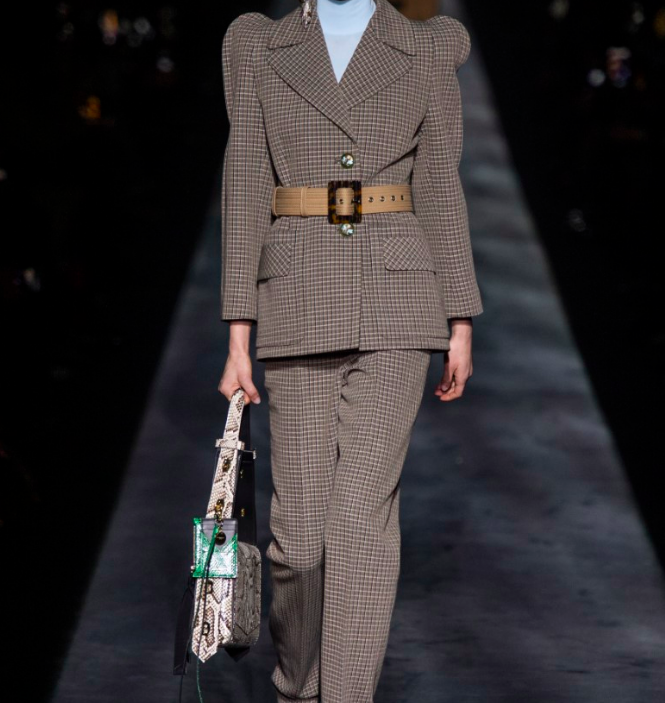 I've always loved a good power suit but this year that isn't enough. Make your suit more chic & show of your waist by adding a belt. Luckily, there has been so many different belt trends, you'll have plenty of options. You can do any basic leather belt, a rhinestone belt, a chain belt etc.
Square & Asymmetrical necklines
There has been tons of asymmetrical necklines/sleeves on the runway this year. This is something so simple that can take your outfit from plain to chic & stylish. Instead of sticking with a basic tank top, shop for one that drapes across your neck onto one shoulder. Square necklines were also seen a lot & I think its a very flattering look. Long sleeve & tank tops with a square neckline are so cute & I'll list some below for you to try!
You can literally NEVER go wrong with satin. When has it ever looked bad on anyone? Satin cami's, blouses, dresses & even pj's are the way to go & there are so many ways to wear & try this trend.
My FAVORITE type of trend! Long or dramatic coats for fall & winter are timeless. Grab a coat as long as your dusters this season! These coats are also very flattering & give you an appearance of looking taller than you are.
Hey loves, I hope this helps you out if you were looking to try something new this year or if you're interested in being more fashionable. Theres so many trends coming this season but these are what I see as the most trending pieces & if you wear any of these items it will definitely be noticed.
if you decide to wear any of these trends show me how you styled them by tagging me & hashtagging
#quaintrellebydaisha
Xo, Daisha